Alice O'Connor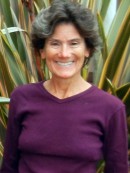 Alice O'Connor is Professor and Director of Graduate Studies in the Department of History at the University of California, Santa Barbara.  She teaches and writes about poverty and wealth, social and urban policy, the politics of knowledge, and the history of organized philanthropy in the United States.  Among her publications are Poverty Knowledge: Social Science, Social Policy, and the Poor in Twentieth-Century U.S. History ; Social Science for What? Philanthropy and the Social Question in a World Turned Rightside Up; and the co-edited volumes Urban Inequality: Evidence from Four Cities (with Chris Tilly and Lawrence Bobo), and Poverty and Social Welfare in the United States: An Encyclopedia (with Gwendolyn Mink). Her current research focuses on wealth and inequality in the post World War II United States, and the origins of the second Gilded Age.
Nelson Lichtenstein
Nelson Lichtenstein is the MacArthur Foundation Professor in History at the University of California, Santa Barbara as well as the director of UCSB's Center for the Study of Work, Labor and Democracy. Professor Lichtenstein's research and teaching interests include political economy, labor history, and social thought. Among his publications are Walter Reuther: The Most Dangerous Man in Detroit ; State of the Union: A Century of American Labor ; and edited volumes American Capitalism: Social Thought and Political Economy in the Twentieth Century and The Right and American Labor: Politics, Ideology, and Imagination. 
Caitlin Rathe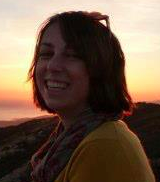 Caitlin Rathe is a graduate student in UCSB's History Ph.D. program, studying 20th century U.S. history of public policy. Her current research focuses on the changing relationship between public and private social welfare organizations in the 1970s and 1980s. Caitlin is also this year's graduate student assistant to the Critical Issues in America Series.